By Vanessa Palencia
Gone are the old days when you could just walk into a business and request an application or simply turn in a résumé. Now, a cover letter is often required (in addition to your résumé) to apply for a job.
What is a cover letter?
A cover letter is simply a more formal way of introducing yourself to your future employer. It's a chance to let your personality seep through and demonstrate how well you can communicate on paper and highlight some of the achievements and skills listed in your résumé that are not justified in bullet-point form.
A cover letter is separated into five parts: the salutation, the introduction, the skills and achievement paragraph, the company paragraph, and a closing. It can be difficult to stay on course with only one page, but with some pre-planning you'll be able to create an effective cover letter. With that said, let's begin! The first step toward creating a cover letter is the salutation.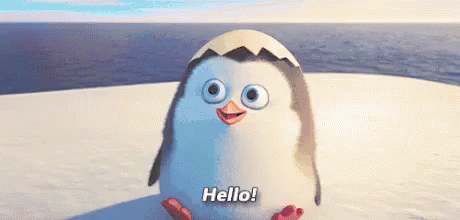 What is a Salutation?
A salutation is where you greet the person who will be reading your cover letter (generally the hiring manager). However, it is important to do your research and find out who will be receiving your cover letter and résumé so that you can address the cover letter to that person. (Be sure to use the most formal greeting – "Dear" instead of a more direct address of "Hello" or "Hi." Also, be sure to carefully consider using pronouns – you could use their full name and title instead.) This step will demonstrate the effort you put into researching this company and highlight your professionalism. If you can't find the information you need on their website or other informational resource, call them!
Dear Mr. Galvan,
After the salutation, you will dive into the introduction.
What is an Introduction?
The introduction serves to introduce yourself and how you came upon the job position. For example, let's say that you wanted to apply for an internship as a Product Marketing Manager, and you found the perfect position at Uline, an industrial company, on Monster.com. Unfortunately, you cannot come prancing into the company and demand the position. Your qualification is at their discretion. Thus, you will need to state who you are, your qualifications, and the intention of your letter (the thesis statement), which is to apply for the listed position. See the example given below:
Dear Mr. Galvan,

My name is Vanessa Palencia and I am interested in the Product Marketing Manager position listed on Monster.com. I recently graduated from San José State University with a degree in Marketing and a minor in Business Management. Since I have been recently exposed to the trade and am knowledgeable in the up-and-coming trends of business marketing, I can contribute a fresh mind and outlook to the company.
Next, we dive into the skills and achievement paragraph.
What is a Skills and Achievements Paragraph?
A skills and achievements paragraph is your opportunity to highlight an achievement or skill listed in your résumé. This section doesn't mean you should restate what you've listed in that bullet point. Rather, you explain what that skill or achievement means and how it can help contribute to the company.
Bringing back our McDonald's example from the previous post, let's say that you wanted to capitalize on your relationship development with customers — an essential skill to being a Product Marketing Manager. You will need to show how you developed those relationships, what the process of that taught you, and how that development made a positive contribution to the McDonald's company, which will potentially benefit Uline. The bullet point "developed relationships with customers" does not say much, but in a cover letter, you will be given the chance to elaborate. See the example below.
While it might seem irrelevant, my experience as a McDonald's cashier benefitted me and prepared me for the role as a Product Marketing Manager. Being a McDonald's cashier has allowed me to interact with many people and develop relationships with recurring customers. In doing so, I have learned how to become aware of customers' needs and assess the patterns that customers exhibit when a new product, such as the Gilroy Garlic fries, comes out. Working closely with the managers of my store, I was able to develop the skills to determine whether a product will be successful based on the product itself and the advertisements. Since my store was chosen as the demo store to release the Gilroy Garlic fries, I was exposed to consistent visits from the marketing department. When I saw that they were struggling with advertising the product, I decided to put my customer knowledge to use. I approached the marketing directors and suggested that they create a slogan that emphasizes the local origin of the product. From my relationship development with the customers, I knew that local pride would help the product gain support.
Afterwards, you must transition into your company paragraph.
What is a Company Paragraph?
A company paragraph is where you connect an experience or set of skills to the company to demonstrate your qualifications. See the example below.
Additionally, during my senior year of college, I was tasked with a year-long assignment that required me to find a product and design a launch plan that would effectively release the product's information and details in a way that would attract potential buyers. I had decided to promote the Philips Light Therapy Wake-up Light. I faced some difficulty in understanding the market competition to ensure that my product was unique and would do well. In other words, I needed to familiarize myself with the product's characteristics to understand how to market it and make it appealing to consumers. However, this challenging issue pushed me to search outside the box for answers. Through this process, I developed the sales tools and market intelligence necessary to drive demands for the product—a skill that I am sure would benefit Uline.
Now, you need a closing!
What is a Closing?
A closing is where you formally end the letter. You thank the reader for taking the time to read your cover letter and suggest or subtly ask for an interview or in-person meeting. See the example below.
I thank you in advance for considering my application and am excited for this possible opportunity to contribute and grow my passion for developing products and customer relationships with Uline. I look forward to hearing from you. Enclosed in this email is my résumé. Please feel free to contact me via email (vanessa.palencia@email.com) or phone (408-123-4567).

Thank you,

Vanessa Palencia
And that is how you create a cover letter.
For more info on what you learned today, visit http://www.sjsu.edu/writingcenter/handouts/index.html