It's getting close to Spring Break.  That means it's crunch time – every time you turn around, there's another paper to be written, another test to be taken, another lab report to complete.  Where'd all that extra time for all those extra things you promised yourself you'd do to be a "good" student this semester go?  What about that book you borrowed from the library that sounded interesting or that film your professor recommended last semester? If you're afraid that one book will lead to an all-night reading session or that one movie will turn into Netflix binge since you are the master of procrastination, never fear.
Here's another suggestion for you to enhance your work as a writer that won't take over your schedule: podcasts.  Podcasts are great because you can listen to them while doing other tasks – commuting to school, folding your laundry, etc.
Let's get you started: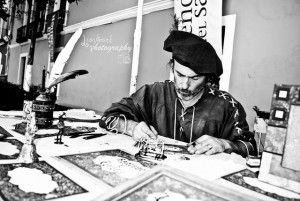 For the creative writer: 
For the reader: 
Storycorps: Sometimes, the most interesting stories are true ones. This NPR podcast features the stories of ordinary Americans from across our nation.
Longform: This podcast, sponsored by the University of Pittsburg's writing program, brings the best weekly round-up of longform journalism to their listeners.
The Literary Salon: Even the blurb on this podcast should interest a listener: "Damian Barr's Literary Salon tempts the world's best writers to read exclusively from their latest greatest works and share their own personal stories […] all in front of a live audience at leading glamourous locations."
For the life-long learner: 
Happy listening!