It's Valentine's Day – a time to celebrate love…and write lovely poems or settle for some funny puns.  But, if you're feeling stuck this year, take heart, we've searched for the best — and worst — ideas for your Valentine's Day.
For the literary punster: Have a friend who wished his / her favorite author would be their Valentine? The publisher HarperCollins can help!  Here's a favorite.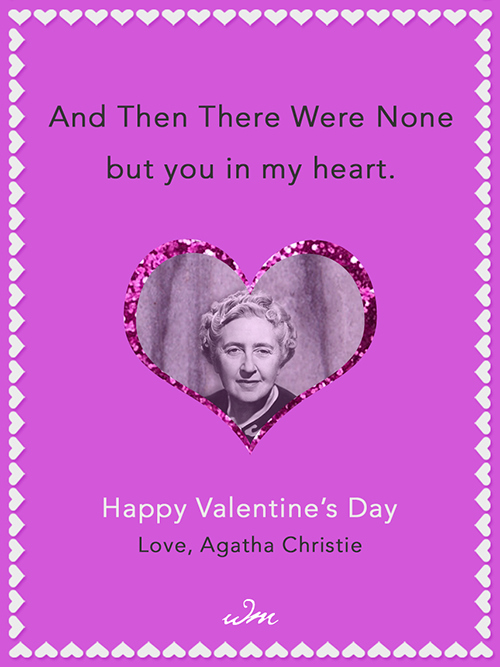 For the poetry lover: Do you feel too nervous to write anything longer than a haiku but still want to share some poetry?  Why not do an impromptu reading of one of these famous love poems by candlelight tonight? (We might suggest skipping the breakup poetry section, however….)
For the classic reader: Want to woo your loved ones with sweet nothings whispered into their ears?  Here are some classic lines from classic texts for inspiration and here are some suggestions by Reader's Digest. (My favorite is below.)
For the public displays of social media affection: While Twitter has recently been a source of political news, you might also take some inspiration today from the former First Couple and their love-filled tweets to each other.  Their messages might inspire you to keep your own declarations of love short and sweet…and under 140 characters.
For the forbidden love: Feeling a little guilty about your love? Many high schools still assign Nathaniel Hawthorne's The Scarlet Letter which tells the story of a Puritan woman found guilty of adultery in 17th Century Boston.  While these Puritan examples from CollegeHumor are a little strict, you might get some ideas about why you should avoid confessing too much attachment to a perhaps fleeting love.
Good luck and Happy Valentine's Day!